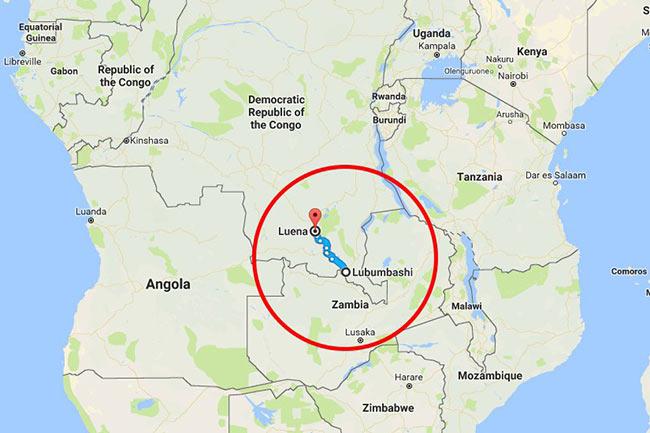 An upsurge of violence in southeastern Democratic Republic of Congo is set to cause a "humanitarian disaster of extraordinary proportions", the U.N. refugee agency UNHCR said on Tuesday.
Congo's Tanganyika province has seen a sharp escalation of violence since late last year, with new armed groups forming and an increase in attacks and the use of firearms, UNHCR spokesman Andrej Mahecic told a regular U.N. briefing in Geneva.
"We are warning today that a humanitarian disaster of extraordinary proportions is about to hit the southeastern part of the Democratic Republic of the Congo, as the province of Tanganyika plunges further into violence, triggering spiralling displacement and human rights abuses," he said.
Clashes between militias representing the Luba, a Bantu ethnic group, and Twa pygmies, have already been going on for more than four years, driven by inequalities between Bantu villagers and the Twa, a hunting and gathering people historically excluded from access to land and basic services.
Mahecic said the intercommunal violence had led to atrocities and mass displacement, but there had also been fierce clashes between the Congolese armed forces and militia groups since the end of January.
UNHCR partner agencies had documented about 800 "protection incidents" including killings, abductions and rape, in the first two weeks of February. But much of the violence was going on in areas that were impossible for aid workers to reach.
The "lion's share" of abuses concerned extortion and illegal taxation, mostly carried out by Congolese armed forces at road blocks.
The conflict is part of a worsening humanitarian crisis in Congo. Militia violence has risen since President Joseph Kabila's refused to step down when his constitutional mandate expired in 2016.
Congo's military has largely stamped out an insurrection that displaced 1.5 million people in central Congo in 2016-17 but militias are increasingly active along the eastern borders with Uganda, Rwanda and Burundi.
Tanganyika province is three times the size of Switzerland with a population of about 3 million, of whom 630,000 have been displaced by the fighting, a number that has almost doubled in a year.
"Given the circumstances we are only observing an upward trend in displacement right now," Mahecic said.
"How high it could go is anyone's guess, but clearly it is a major concern for us."
Last year UNHCR received less than $1 per person to support the 4.4 million people displaced in Congo, he said. (Reporting by Tom Miles; Editing by Matthew Mpoke Bigg)
Tom Miles, Reuters