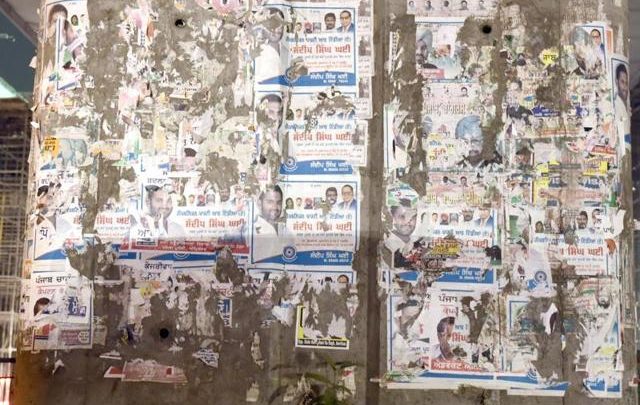 The indiscriminate posting of bills and banners in the city which seek to advertise church activities and their pastors have incurred the wrath of the Municipal Chief Executive for the La Dadekotopon Municipal Assembly (LaDMA), Gladys Manu Dede.
She, has, therefore, threatened to prosecute churches and pastors who find themselves enmeshed in this 'dirty' practice.
The LaDMA MCE said this action is not Anti-Christ but rather ensuring discipline in today's society.
Hon. Gladys Manu Dede was speaking in an exclusive interview with this reporter after she took time to move around the areas under reference.
She mentioned that the places which are mostly flooded with church posters are the Tetteh Quarshie Roundabout, Accra Mall, Airport, 37, Cantonments among others.
Hon. Gladys Manu Dede said these practices are some of the contributing factors to the filth that are eating up the city.
According to her, this practice is becoming one too many hence the need to apply the law to bring it under the control.
She indicated that there are laws that should be followed and any outdoor advertisement should get authorized permits which cover specific areas since not all areas are authorized for posters and banners.
Churches, pastors, elders and the bishops should all take note since this is a clear warning which would work according to the laws.
"LaDMA is more than prepared to crack the whip and we mean business this time around; we have laws in this country and the churches and the pastors are not above the law. We will take all of them to court if anybody is found culpable," Hon. Gladys Manu Dede made her intentions clear by this.
"I am a staunch Christian who love and follow God's teachings and doctrines but these posters are making the city even dirtier. It is about discipline since cleanliness is next to Godliness," she argued.
By Daniel Benin aka Ohim