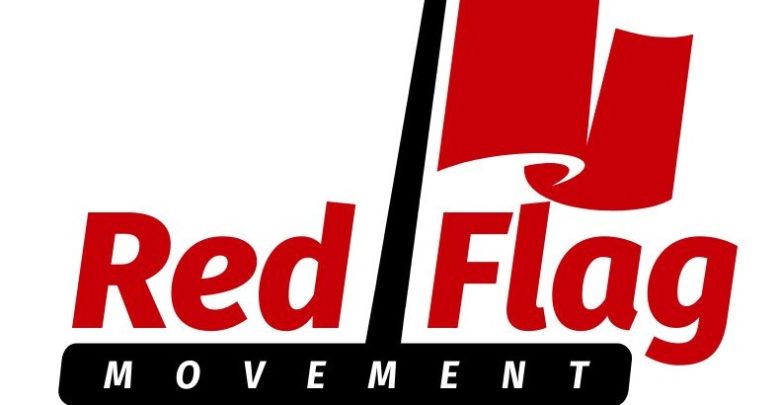 Ghanaians' perception of corruption especially within the public sector service delivery/political circles remains high. This is possibly due to the number of alleged corruption cases reported and discussed in the public domain, especially in the mass media and social media and also due to the fact that most of these reported corruption cases are not dealt with to a logical conclusion, or at least in a way in which the public can see a clear line of action and follow through to sanction offenders.
These formed the backdrop to Penplusbytes' innovative anti-corruption project dubbed "Red Flag Movement".
With support from DFID funded "Strengthening Action Against Corruption" (STAAC) program, the Penplusbytes' Red Flag Movement project aims at promoting a new holistic approach in the fight against corruption anchored on the humanisation of corruption and providing bird's eye-view on the state of corruption in Ghana at any given time.
At the heart of this project intervention is a real-time information and knowledge dissemination system that tracks and traces alleged corruption acts in the public sphere with direct linkages to law enforcement agencies. The Red Flag platform is intended to be a vibrant online platform designed to incorporate innovative tools to solve new challenges citizens and project stakeholders face in accessing or sending information on corruption.
To commence project activities, Penplusbytes, on Thursday June 7th 2018, hosted technology experts, researchers and information management professionals at a writeshop at the New Media Hub in Osu to validate the project's methodology.
The participants agreed on the terms for engaging law enforcement agencies and the modalities for researching on past and current reported corruption cases, which will serve as content for the online platform and also a lead for journalists to undertake investigative pieces.
According to the Executive Director of Penplusbytes, Kwami Ahiabenu II, "Our solution is original and time tested. The all-media online tracking system will sustain media and public discourse on corruption cases and keep government agencies on their toes to deliver on their mandate."
A key deliverable and achievement of the Red Flag Movement project would be the anti-corruption database in real-time tracking and tracing how corruption acts/cases are progressing or stalling, thereby providing the answer to the key question on "how is Ghana doing in the fight against corruption?"
About Penplusbytes
Penplusbytes is a not-for-profit organization driving change through innovations in three key areas: using new digital technologies to enable good governance and accountability, new media and innovations, and enhancing media oversight for effective utilization of mining, oil and gas revenue and resources.
Penplusbytes Press Release
www.delreport.com