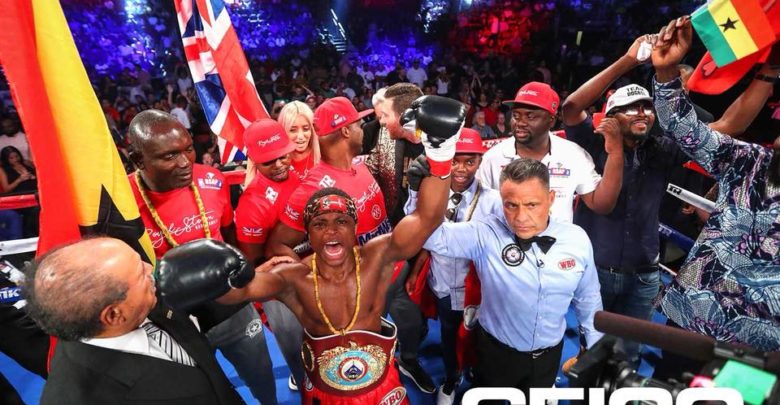 Isaac Dogboe's first title defense couldn't have really gone any better, as he stopped Japanese veteran Hidenori Otake in the first round of tonight's fight on ESPN, retaining the WBO super bantamweight title.
Otake (31-3-3, 14 KO) had never been stopped in his career, but he was outgunned quickly and clearly by the 23-year-old Dogboe (20-0, 14 KO). Otake, 37, went down about halfway into the opening frame, but got back up to fight on.
He was down again, his glove touching the canvas, about 20 seconds later. The assault would continue. The aggressive Dogboe just kept firing away, landing at will, as the referee kept looking to jump in to stop the fight. And he did it without Otake going down again, as a series of clean rights and lefts just kept landing.
Simply put, Otake never had a chance in this one, and that's impressive, because he's been a solid fighter for his career.

Dogboe just ripped him, and stamped his place on the map of rising stars in the boxing world.
Dogboe called out fellow titleholders Rey Vargas and Danny Roman after the fight.
By Scott Christ, badlefthook.com