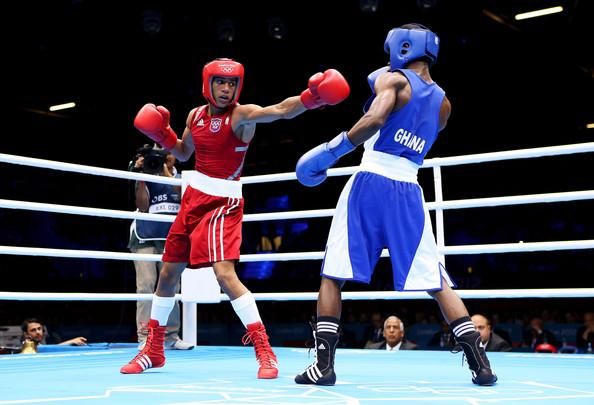 The Ghana Boxing Authority (GBA) in collaboration with the Ghana Boxing Federation (GBF) has drawn up the final programme line up for the up coming Bukom Fist of Fury Fight Nights Boxing League and Championships.
According to Moses Foh Amoaning the Marketing / Technical Consultant of the programme, the VVIP Gravey Train sets off on Wednesday September 5 at the office of the Mayor of Accra at 11am, then on Thursday and Friday, September 6 and 7, there would be a Technical / Coaching Seminar for all Boxing Gyms handlers at the Bukom Boxing Arena from 9am.
On Friday September 8, the GBA / GBF Team will meet the Chief Executive of the National Sports Authority (NSA), then on Monday September 10, they call on the Minister of Youth & Sports, Hon Isaac Asiamah at his office.
On Wednesday, September 12, they will pay a courtesy call on the former President of Ghana, HE. Jerry John Rawlings, then on Monday September 17, visit Ex President HE John Agyekum Kufour, then on Wednesday September 19, they will meet former President HE. John Mahama.
According to the programme, a Stakeholders meeting has been planned for Tuesday, September 11, involving ring officials and agents, then on Wednesday September 12, there is a Media and Sponsors Soiree at the M J Grand Hotel at East Legon.
M J Grand Hotel will also host the launch of the Bukom Fist of Fury 'BoxBiz' programme comprising boxing and showbiz Extravaganza on Friday September 14.
On September 19, there would be another Media / Sponsors Soiree to unveil the newly designed Tournament Logo, Mascot named "Papa Asafo Atswele" and the new National, West Africa and Commonwealth Title Belts.
Moses Foh Amoaning said between September 20 to 23, the "Grassroots" Gravey Train will come along in a Sreet Jam, with popular local musical and entertainment artistes who will move from Chorkor, Mamprobi, Korle Gonno, Bukom, James Town, Osu, La Nungua, Madina and Nima.
On September 24, the Fist of Fury Media Work Out comes off at the Accra Mall, Junction Mall and West Hills Mall, before the Press Conference to introduce the boxers on September 26 at the Bukom Boxing Arena at 10am, and the Weigh In on September 27 at the same venue, where the Rules Meeting will take place.
The Fist of Fury Fight Night which is sponsored by GNPC and other companies starts on Friday September 28 at the Bukom Boxing Arena at 4pm.
Communications Dept, GBA