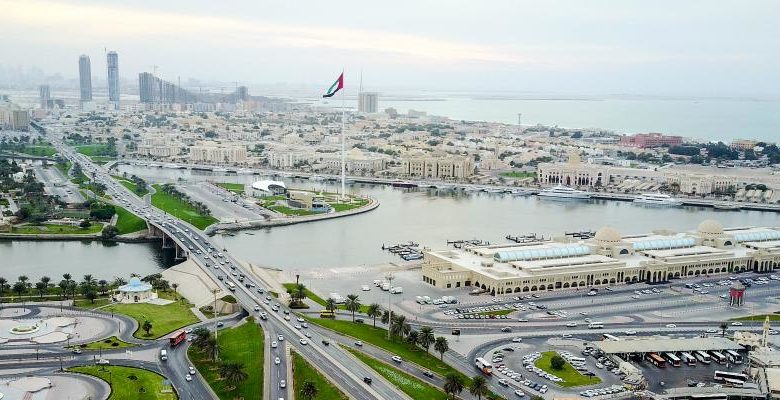 The UAE's strongest trading partners are India and China – both part of the TIR network – reinforcing the potential for the transit tool to transform trade along these corridors.
e-architect
Today's intermodal TIR transport leaves the SAIF Zone in Sharjah, bound for Olomouc in the Czech Republic via Jebel Ali Port in the UAE and the port of Hamburg, Germany. The goods are travelling by land and sea using TIR, the global customs transit and guarantee system.
IRU (IRU.org) Secretary General, Umberto de Pretto, comments "TIR's potential for improving transit connectivity in the UAE is in the spotlight today with this first intermodal TIR transport. Once traders see the time and cost savings, TIR will become the go-to solution in the UAE and the region."
TIR's potential for improving transit connectivity in the UAE is in the spotlight today with this first intermodal TIR transport
Mohammed Jumaa Busaiba, Director General of the Federal Customs Authority in Dubai adds, "Using TIR in our intermodal transport increases substantially the UAE's global competitiveness."
The first TIR intermodal transport operation is the result of cooperation across the public and private sectors, with work from IRU together with UAE member ATCUAE, Federal Customs Authority (FCA), German member BGL, Czech member CESMAD Bohemia and the Czech customs administration. It involved the opening of a new customs office for TIR at Sharjah – the SAIF Zone.
Preparations for roll-out across all seven Emirates are proceeding, with plans for further TIR intermodal transport operations in the pipeline.
This latest development for improved logistics in the region, marked at ceremonies at Sharjah SAIF Zone and then Jebel Ali port, highlights the dynamic road transport landscape across the GCC states – which
The transport operator behind the intermodal transport of Miele goods is Kuehne + Nagel, UAE, one of the world's leading logistics companies. Metrans, Germany will take over on the leg from Germany to the Czech Republic. Kuehne + Nagel is also participating in the World Congress, sharing insight into innovation and disruption in the logistics sector.
About TIR
TIR (atcuae.ae/tir-system) is the only global customs transit system for moving goods across international borders. Supporting trade and development for more than 60 years, TIR is governed by the United Nations TIR Convention and managed by IRU. TIR stands for "Transports Internationaux Routiers".
About the IRU World Congress
The IRU World Congress (IRU.org) is the new global event for road transport, mobility and logistics. It is a platform for global decision-makers to exchange ideas, debate solutions and define the future of the road transport industry. Centred on the themes of innovation and trade, it will take place at the new Oman Convention and Exhibition Centre in Muscat, from 6 to 8 November 2018.