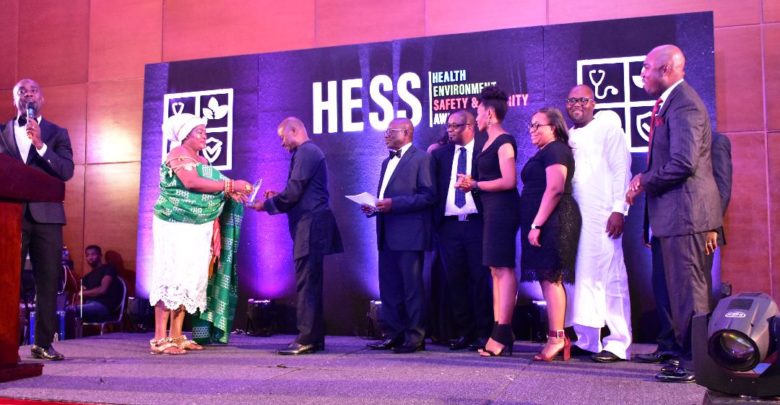 MTN Ghana bagged three awards at the maiden edition of the Health Environment Safety and Security [HESS] awards held in Accra.
The most trusted communication brand [MTN] won honors in the following categories;
Most Safety and Security Conscious Company of the Year
Best Company in Environment Management Practices
.Best Company in HESS Compliance
Receiving the awards, the Head of Security and Safety at MTN, Mr. Ebenezer Kwesi Ofori, thanked the organizers for the awards:
"MTN has invested in the right technology that enables everybody to be screened including vehicles that enter the premises of MTN. In addition to this, physical security training is organized regularly for security staff and the entire staff of MTN are trained in occupational health and safety, first aid and fire drill.
"Our installations are also secured to ensure that service delivery is not disturbed by any form of intrusion.
Commenting on the awards, the General Manager for Business Risk Management, Mr. Didier Sala Diakanda said, "the awards signify that MTN's processes, procedures and conscious efforts in practicing high standard of Health,Environment, Safety and Security in its operations has been of immense benefit to all stakeholders."
"MTN takes the safety and security of its staff and customers seriously and this is the reason MTN is committed to promoting good management practices to ensure employees and customers interact in a safe working environment," he added.
The Health Environment Safety & Security (HESS) award is organized and hosted by IanMatSun Global Services Ltd., organizers of the Sustainability and Social Investment Awards and also publishers of the Sustainability Report Magazine in partnership with Firmus Advisory.
www.delreport.com