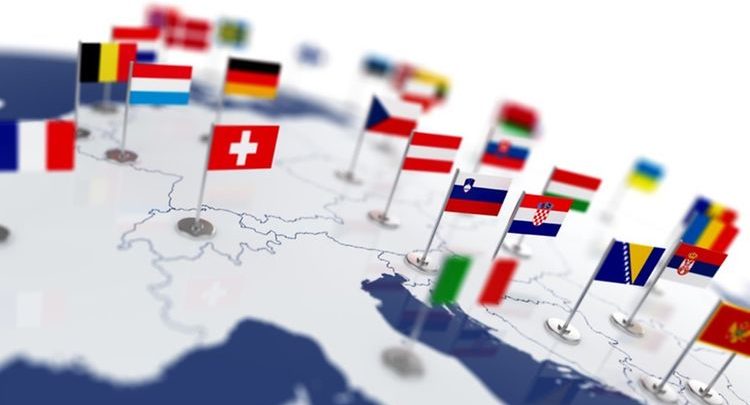 Britain said Monday it will immediately end freedom of movement for people from the European Union after Brexit on October 31, in a policy shift under Prime Minister Boris Johnson.
"Freedom of movement as it currently stands will end on October 31 when the UK leaves the EU," a Downing Street spokeswoman said.
She added the government planned "tougher criminality rules for people entering the UK" as part of the new hardline stance.
"Details of other changes immediately on October 31 for a new immigration system are currently being developed," the spokeswoman said.
The change comes amid growing fears Britain is set to leave the 28-member bloc without a divorce deal in two and a half months.
Around 3.6 million EU citizens already in Britain have been told to apply for "permanent settled status", under an interior ministry scheme started by Johnson's predecessor Theresa May.
So far only around one million have signed up for the status.
May's government said in January that it would end free movement "as soon as possible" after a no-deal Brexit, but keep allowing EU arrivals "for a transitional period only".
Legislation drawn up to deal with the issue is stuck in parliament in the House of Commons gridlock over Brexit.
Johnson has said he favours a skills-based immigration system post-Brexit, but Downing Street is yet to unveil full details.
Critics representing EU citizens claim he is trying to evade parliamentary scrutiny of his changed stance towards new arrivals after Brexit − and fear those already in Britain could get mistakenly caught out.
"Ending freedom of movement abruptly on Oct 31st will lead to mass discrimination against potentially over 2 million EU citizens," the3million lobby group said on Twitter, calling the move "reckless".
Johnson has insisted that potential food, fuel and medicine shortages, months of chaos at ports and possible recession under a no-deal Brexit are merely "bumps in the road".
The prime minister pushed back against concern over a secret Whitehall dossier – known as Operation Yellowhammer – which laid bare the "most likely aftershocks" for the UK in the event of a disorderly Brexit.
The leaked document, which contains detailed no-deal contingency plans, has sparked concerns amongst MPs, but No 10 said the dossier was "out of date" and the UK was making all the "necessary preparations" for such a scenario It comes as Mr Johnson rejected demands from more than 100 MPs for parliament to be recalled to discuss the looming prospect of a no-deal Brexit, supported by Labour leader Jeremy Corbyn.
The prime minister is expected to spell out his commitment to leaving the EU on 31 October – with or without a deal – when he meets German chancellor Angela Merkel and French president Emmanuel Macron this week.
Asked about the Operation Yellowhammer documents on a visit to Cornwall, Mr Johnson said: "I'm not going to suggest that there won't be – as I said on the steps of Downing Street – there may well be bumps in the road but we will be ready to come out on October 31, deal or no deal.
"Now of course our friends and partners on the other side of the Channel are showing a little bit of reluctance at the moment to change their position.
"That's fine – I'm confident that they will – but in the meantime we have to get ready for a no deal outcome.
"I want a deal. We're ready to work with our friends and partners to get a deal but if you want a good deal for the UK, you must simultaneously get ready to come out without one.
The leaked document, published by the Sunday Times, warned that Britain will be hit with a three-month "meltdown" at its ports, a hard Irish border and shortages of food and medicine if the UK leaves without an agreement.
Business leaders have demanded an independent investigation into the impact of no-deal, after being caught by surprise over the predicted fuel shortages in the document.
James Hookham, of the Freight Transport Association, told the Evening Standard: "If there is a risk of a serious threat to the distribution of normal goods within the UK, that is a massive concern and something we would clearly like to understand better."
Gulf Today