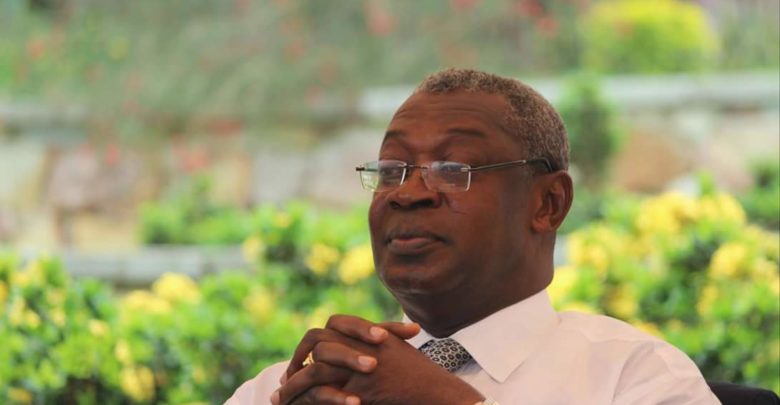 Professor Agyeman Badu Akosa, former Director-General of the Ghana Health Service has called on the Government to make Ghana an attractive place for doctors and healthcare workers to work and flourish in order to not lose them to the UK post Brexit.
Professor Akosa made this known at the recently ended Commonwealth Speaker Series on Africa healthcare held at the British Council in Accra.
"We are already short of specialist. But the reality is that this will happen, post – Brexit, unless the Government steps in and does something about it"
Professor Akosa's words were in reaction to statistics read by the Moderator of Commonwealth Speaker Series, John Apea, who worryingly stated that:
For a population of almost 30 million, we have only 4 rheumatologists, 5 pulmonologists (4 in Accra, 1 in Kumasi), 2 hepatobiliary surgeons, 5 pediatric oncologists, 4 pediatric surgeons(all of them in Accra).
On his part, Dr. Rodney Armstead, a former healthcare appointee of the Clinton Administration and current President of LuccaHealth Medical Specialty Center in Accra, spoke of the need to increase training opportunities for physicians in residency in order to improve consistency of patient care. He further stated that Ghana had the potential to become a medical tourist hub for West Africa and possibly the whole of Africa.
Speaking on a panel that included the Deputy Director-General of the Ghana Health Service, Dr. Adofo Ofosu; the CEO of Premier Health Insurance, Percy Asare Ansah ; Dr. Caryn Agyeman Prempeh, Founder of Cerviva, and Dr. Winfred Baah, Consultant Physician at the Korle Bu Teaching Hospital, Dr. Armstead also made a call for African governments to recognize that the needs of their population are changing:
"Ghana is ever changing, and the demands on the healthcare system will reflect that change as there will be the need to develop strategies for diagnosis and treatment of chronic disease burdens such as hypertension, cancer, diabetes etc.
The panel was moderated by the Regional Coordinator of the Commonwealth, John Apea, with the Master of Ceremony being Kojo Yankson.
Source:John Apea