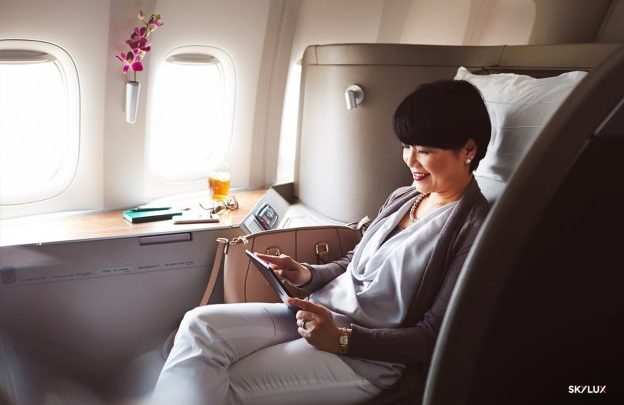 SkyLux Travel – the service focused on finding the best solutions for business travelers' enjoyable trip experience at a low cost. Skylux Travel provides Cheap Business Class and Discount First Class Flights on Any Airline from the U.S. to Europe, Asia, Africa, Australia, and Chance to Save over 50-77% Off.
"It is a great honor for us to receive this award. This is an important recognition of our professional activities, experience, and everyday hard work for each of our customers. We are grateful to the Luxury Lifestyle Awards because it gives us inspiration for further development and new achievements," – says Laura Stewart, CEO of SkyLux Travel.
The specialization of SkyLux Travel is not limited to flights. Any travel need that may occur will be handled by the manager, who is available 24/7. From last-minute booking hotels and villas, cars and chauffeur services to corporate travel management and other demanding requests – everything will be implemented taking into account your interests and privacy.
Please contact me in case you've found this information useful for you and would like to receive more details/pictures.
About Luxury Lifestyle Awards
Luxury Lifestyle Awards is a global award selecting, recognizing, celebrating and promoting the best luxury goods and services all over the world.
The goal of the company is to connect people with the best of luxury. LLA has evaluated more than 10 000 various goods and services in 400 categories from 60 countries and analyzed the results to give you a TOP list of the best of the best in the world. Such world-renowned brands as Chanel, Dom Perignon, and Ferrari were proudly named winners. The victory brings companies status and recognition, global promotion and exposure to an entirely new market of customers.