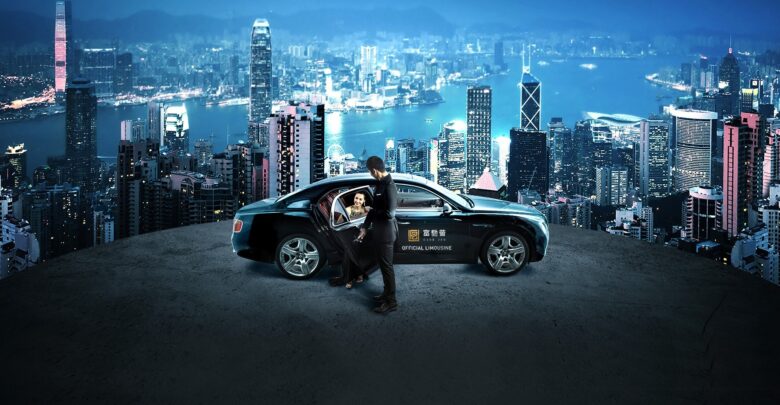 Today's concierge has an excellent pedigree to live up to. While concierge services have long been associated with high-end hotel visits, the need for a trusted advisor to help with everyday experiences is now a widespread phenomenon that is popping up around the globe and within cities.
For many members, the idea of having a concierge that they can call on at any time is the ultimate luxury and one that is sure to be a popular option that fits with modern lifestyles. The Luxury Lifestyle Awards team were particularly impressed with Club ZFU and its dedication to upholding the value of the traditional concierge whilst tailoring their offering to the modern individual. This resulted in Club ZFU receiving an award-winning title in the category of The Best Luxury Concierge Services in Hong Kong for 2020.
Located in the bustling cultural metropolis of Hong Kong, Club ZFU saw a growing need for a respected and professional concierge club where corporate and private members could get the best experiences without the worry of months of planning or untried venues. With many residents looking to take advantage of new experiences or connecting with similarly minded individuals, Club ZFU knew that they were perfectly placed to provide a lead concierge club.
Club ZFU members are typically the more affluent and discerning individual or corporate client. Rather than creating an off the peg service the Club ZFU team wanted to make sure that every event and experience is tailored to the individual. Their Lifestyle Ambassadors are carefully chosen individuals who demonstrate the same knowledgeable excellence and have elite connections with some of the most luxurious brands, travel companies and venues from around Hong Kong. Each Lifestyle Ambassador takes time to understand each member so that they can recognise unique opportunities that would be of interest. If members want to create a private or group event to celebrate or entertain, the Lifestyle Ambassadors put into motion a full planning service.
Some of the experiences that members can choose from include luxury dining experiences. Members can take advantage of a top chef to create their dream meal or indulge in Michelin star experiences such as afternoon tea at Arbor where tastebuds are treated to a mix of sweet and savoury delicacies. Exclusive offers such as welcome drinks and priority booking have been recent member perks at Epure.
Travel connoisseurs can also trust plans to their Lifestyle Ambassador who can create a luxury itinerary which often exceeds Club ZFU member expectations. This eye for detail, along with a contact list with some of the best luxury suppliers and venues, is akin to having your own personalised travel advisor at your beck and call. Perks have included bespoke private jet adventures and access to sold-out concerts.
Club ZFU has also introduced a professional team of Lifestyle Designers who seek out the latest experiences for members to choose from. This includes ticketed events and unmissable opportunities with offers from high-end brands. These offers can include discounts or early access to selected merchant outlets such as exclusive luxury hotels, renowned restaurants, and leisure destinations.
Encouraging the interaction of like-minded individuals means that Club ZFU members are welcome to experience events and exclusive experiences organised by the team. These have included private workshops and concerts, themed parties, and the hottest seats at movie premieres.
Rather than being constrained to one club venue, members can take advantage of a network of exclusive access lounges which are located around some of the most sought after addresses in Hong Kong and Shenzhen. Each lounge has been carefully designed to offer the ultimate in comfort and design while providing privacy and tranquillity for its members.
In addition, Club ZFU creates a bi-monthly publication called Opulence that features inspirational and stylish features on how to get the best out of a luxury lifestyle. Each issue features some of the brands and products reflective of the high-end status of the club's members.
Each successfully accepted member will be issued with a beautifully designed members card which epitomises the ethos of Club ZFU to offer unrivalled privileges to those seeking a prestigious lifestyle.
About Luxury Lifestyle Awards
Luxury Lifestyle Awards is a global award selecting, recognizing, celebrating, and promoting the best luxury goods and services all over the world. The goal of the company is to connect people with the best of luxury. LLA has evaluated more than 10 000 various goods and services in 400 categories from 60 countries and analyzed the results to give you a TOP list of the best of the best in the world. Such world-renowned brands as Chanel, Dom Perignon, and Ferrari were proudly named winners. The victory brings companies status and recognition, global promotion and exposure to an entirely new market of customers.
For more information, please visit: https://luxurylifestyleawards.com/
Like us on Facebook: https://www.facebook.com/LuxuryLifestyleAwards/ 
Join us on Instagram: https://www.instagram.com/luxurylifestyleawards/