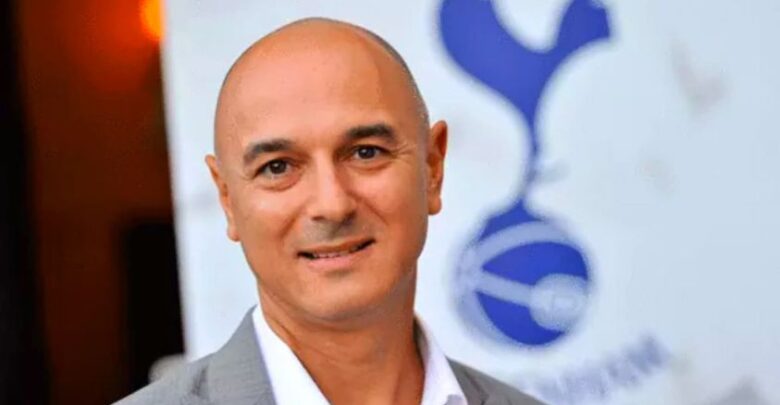 By Dela Ahiawor
Tottenham Hotspur Football Club has become the third (3rd) English Premier League club and the 185th signatory of the UN Sports for Climate Actions Framework. So far, four (4) Premier League clubs have signed the initiative: Arsenal, Liverpool, Tottenham and Southampton.
A little over two years, after it was unveiled in December 2018, the UN Sports for Climate Action Framework has garnered 189th signatories across the globe at the time of publishing this article.
Spurs chairman, Daniel Levy said: "As an important next step towards achieving our climate goals, I am pleased to confirm that Tottenham Hotspur supports the vision outlined in the UN Sports for Climate Action Framework."
"By becoming a signatory, we express our intent to support and implement the principles enshrined within the Framework, utilising our truly global platform to drive greater awareness of climate change amongst our fanbase and beyond."
Sports for Climate Action Lead at UN Climate Change, Lindita Xhaferi-Salihu said: "We are excited to welcome Tottenham Hotspur to the Sports for Climate Action family and we look forward to working together to deliver and inspire climate action around the world."
"We invite other football clubs to follow suit and join us in the most important race of all time – the race against climate change."
Joining the framework means Tottenham is committed to the five (5) principles of the UN Sports for Climate Action Framework:
Undertake systematic efforts to promote greater environmental responsibility.
Reduce overall climate impact.
Educate for Climate.
Promote sustainable and responsible consumption.
Advocate for Climate.
By signing the aforementioned declaration, sporting organizations support the goals of the Paris Agreement in reducing the global temperature rise to preferably 1.5 Degree Celsius above pre- industrial levels.
The Sports for Climate Action Framework
The Sports for Climate Action initiative aims to provide sports organizations with a forum where organizations can pursue climate action in a consistent and mutually supportive fashion by learning from each other, disseminating good practices, lessons learned, developing new tools, and collaborating on areas of mutual interest. The initiative further aims at supporting and guiding sports actors in achieving climate change goals.
The United Nations Framework Convention on Climate Change, UNFCCC's Sports for Climate Action Framework was launched by the global sports community and UN Climate change at the COP24 Conference in Katowise, Poland in December 2018. The initiative seeks to bring sports organizations, fans, athletes, and teams together to raise awareness and action to meet the goals of the Paris Agreement.
The initiative further aims to drive emissions reduction in sports operations and tap the popularity and passion of sports organization to engage millions of fans.
www.delreport.com