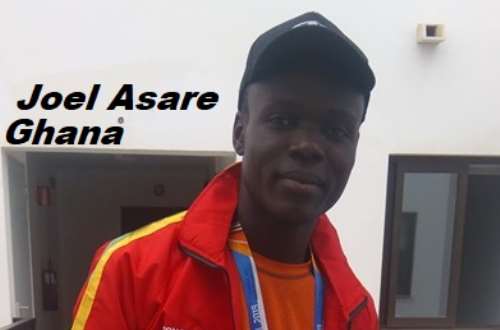 More nations than ever before to showcase their skills at Red Bull Street Style as hopefuls from around the world prepare for the 2021 Rest of the World Qualifiers
More than 120 freestyle footballers from over 25 countries are set to light up the latest qualifying stage of Red Bull Street Style 2021, as the inaugural Rest of the World (ROW) Qualifier gets underway.
Registrations from Africa hail from all four corners of the continent with entries from Algeria, Nigeria, Morocco, Ivory Coast, Ghana, Madagascar and Zambia. Meanwhile Panama and Peru spearhead the entries from Central and South America, whilst Brazil, Cuba and Venezuela are also represented.
Among those looking to wow the judges with their skills are Nigeria's Benjamin Ebong, the reigning national champion, and three-time Ghanaian national champion, Joel Asare.
 Joel Asare commented: "I'm so excited to have the opportunity to represent Ghana again on the global stage and to compete against some incredibly talented athletes from all around the world. Freestyle football is such a diverse and accessible sport, and to be a part of the amazing journey it's on is really special. I'm hoping that journey takes me all the way to Spain for the finals at the end of the year."
 All will be competing for one of the 'Rest of the World' qualifying spots, which will see them progress through to the Battle Pools stage of the tournament.
The Rest of the World Qualifiers, open to those from a country not holding its own national qualifier, were established for the first time this year to give passionate freestyle footballers from anywhere in the world the opportunity to showcase their skills and qualify for the next round.
Of those who have entered the ROW Qualifiers, three will now be chosen by the judges to join the winners from the national qualifiers – plus reigning men's champion Erlend Fagerli – at the online Battle Pool stage of the tournament, which is due to take place in September. The 16 men and eight women who successfully navigate the Battle Pools stage will then progress to the Red Bull Street Style World Finals which are due to take place on Saturday 20th November in Spain.
See the full list of qualifier results and follow all the action at www.redbullstreetstyle.com/