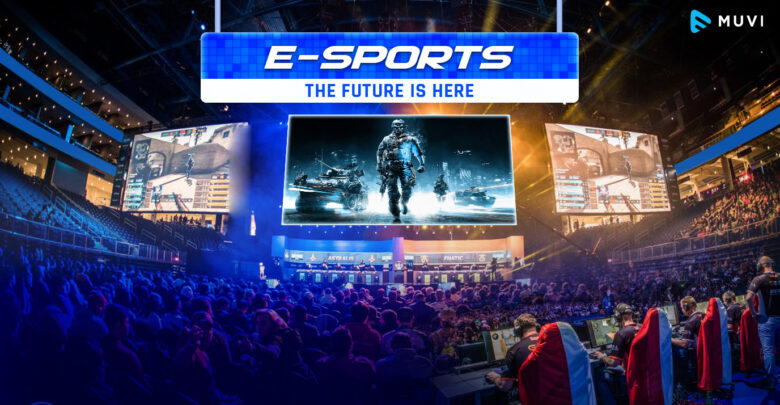 The eSports industry is growing and at a tremendous speed. According to figures presented by SafeBettingSites, the eSports industry becomes a billion-dollar industry for the first time in 2021.
ESports Yearly Revenues To Cross $1 Billion In 2021 
Following a period of stagnation due to Covid-19, the yearly revenue of the eSports industry is set to witness a year-on-year growth of 14.5% in 2021.
It is set to grow from $947.1 million in 2020, and cross a billion dollars for the first time. This growth is set to continue at a healthy CAGR rate of 11.1% in the coming years. The report estimates that yearly revenues from the eSports industry would be around 1617.7 million in 2024. 
Another interesting observation from the report is the stagnation suffered by the industry in 2020 due to COVID-19. The general consensus has been that the pandemic hasn't had much of an impact on the eSports industry. However, the industry failed to grow in 2020, and in fact, it shrunk by around $10 million in terms of yearly revenues.
The report further states that China is expected to contribute almost one-third of the yearly revenues in 2021.
China Continues To Dominate The ESports Industry
It has been no secret that eSports is enormous in China, and the Asian country has been driving growth in the industry. In the early 2010s, the success of games like League of Legends and Dota 2 led to the birth of game-streaming platforms such as Huya, Huomao, Douyu, Zhanqi, and PandaTV in the country. The east-Asian country was an early mover in the industry, and it is not a surprise that it has continued its domination to this day. In 2020, the eSports industry had an audience of 185.5 million in China.
In 2021, China is set to generate $360.1 million in revenues, making up 33.22% of the total figure. The North American countries are expected to generate a total of $243 million (22.41%), and Western European countries should account for $205.8 million (18.98%).
For the detailed report, please have a look : https://www.safebettingsites.com/2021/12/06/esports-to-become-a-billion-dollar-industry-in-2021/