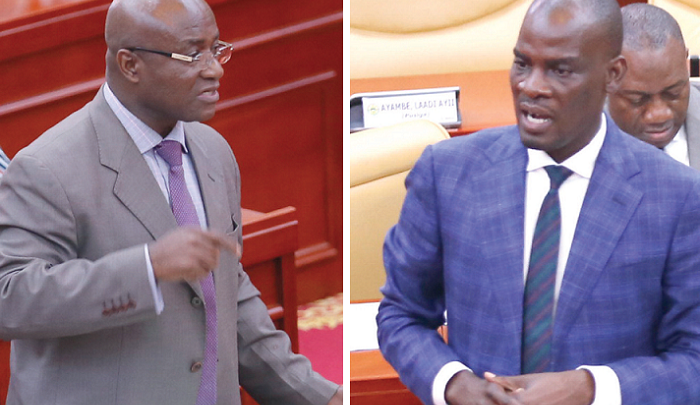 The Minority Leader, Haruna Iddrisu, has described the President's State of Nation Address as 'State of Promises' after the President's delivery in parliament today [Thursday].
"Mr President, we have heard you on your state of promises, and Mr. President, we have heard that at least sole sourcing is still lawful in Ghana," he said.On the back of the Minority Leader's comment, Minority Chief Whip, Mohammed Muntaka Mubarak, said the President's address was more of a campaign speech and all the president did was talk about what he is going to do instead of what his outfit has done so far.
"Virtually, he was just talking as if he was on a campaign trail, still making promises. Instead of him to be telling us exactly what he has been able to do in 2017, the President wasted all the time talking about what he was going to do," he said.
Minister of Communications, Ursula Owusu, in reaction to Muntaka's claims, said once they are in opposition, the minority will never be satisfied with government's efforts at developing the country.
"It is typical that in opposition you have to rubbish everything that is right under your nose. Even he [Muntaka Mubarak] would have to admit that the improvements in the indices as indicated by the President are remarkable. You will marvel at it and so I am not surprised that he is saying he heard nothing," she said.
She challenged some of the information put out by the Chief Whip, saying they were inaccurate.
"Unfortunately, all the facts that he claims he has put out are nonfactual and are bombs, and I challenge you to do a fact check," she said.
The state of the nation address
President Akufo-Addo touted the achievements of the government in stabilizing the economy, implementing the Free SHS and clearing a huge chunk of debts owed by National Health Insurance Scheme and contractors in the past one year.
He also reiterated the efforts and strategies underway to put the economy on a sound footing, improve agriculture, enhance road network, revive the country's rail network, the health sector, as well as give real meaning to the fight against corruption.
By Farida Yusif,citifmonline.com