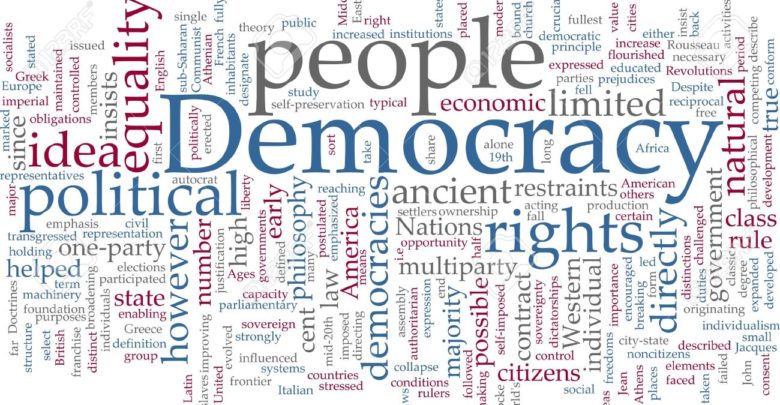 President Yahya Jammeh's departure from office in January 2017 ushered in a new government, led by President Adama Barrow, with the heavy task of moving the country forward after 22 years of authoritarian rule and pursuing a wide range of reforms to ensure that democracy is realized in The Gambia. As good governance is a key tenant of democracy, International Republican Institute (IRI) is partnering with the National Assembly to improve its oversight functions and engage in citizen-responsive lawmaking.  
As part of these efforts, in July 2018, IRI sponsored the Gambian National Assembly's Public Accounts Committee for a study tour in Ghana – a country with strong democratic practices in the sub-region – where committee members and staff learned best practices for oversight of public resources. The delegation met with officials of the Ghanaian Ministry of Finance's budget office and the National Audit Office, held a roundtable discussion with civil society groups and visited former President of Ghana John Kufuor.
After returning to The Gambia, IRI interviewed Honorable Alhagie Mbow, a study tour participant and member of the National Assembly's Public Accounts Committee, to discuss why the Ghana study tour was important and what is in store for the National Assembly's Public Accounts Committee as it pursues reforms for improving, and in some cases establishing, democratic practices in The Gambia.
Could you tell us a little about yourself?
I am Honorable Alhagie Mbow, an elected Member of Parliament for Upper Saloum District in the Central River Region of the Republic of the Gambia. I am a member of the Finance and Public Accounts Committee (FPAC) and vice chairperson of the committee on Education, Training and ICT. I am also one of the five members of parliament representing the Gambia at the Pan African Parliament (PAP) in Johannesburg, South Africa where I sit on the committee on Transport, Industry, Communications, Science and Technology.
How was the Ghana study tour useful?
The study tour to Ghana was useful, timely and an eye-opener for a lot of issues that confront emerging and established democracies in many parts of the world. Parliaments are an oversight body and play a key role in ensuring that the government is accountable for the trust bestowed on them by the people.
I was very impressed with how independent and autonomous the parliament of Ghana was as this was essential for them to be able to carry out their functions more judiciously. The parliament has a fully functional research unit that is equipped to assist parliamentarians and their committees in terms of research and documentation and this was essential in their parliamentary functions as a whole.
Additionally, each of the members of parliament had a fully furnished office with shared support staff in some instances, all geared towards ensuring that parliamentarians have the necessary tools to do their work effectively.
To be more effective, parliaments must have strong committees and I have found that to be the case in Ghana, especially the Finance Committee. The composition of the committee in Ghana represents shades of different opinion and is headed by the minority. This is a clear manifestation that the majority does not bully the minority because of numbers advantage. The expertise in the committee in terms of academic background and experience in the field of finance and accounting is exceptional and this is vital for the effective functioning of the committee.
To prosecute those who mismanage public funds, the Ghana parliament has an independent prosecutor that handles cases instead of waiting for the executive to prosecute them. This is useful as it allows timely prosecution of offenders without potential delays from other branches of government.
The study tour also availed us the opportunity to meet with the Auditor General. Our interactions showed that they are highly independent and not under any other authority. Deputies handling various portfolios support the auditor general. In terms of capacity, the auditor general's office has over 200 professionals and a legal unit, as well as an independent prosecutor that would handle their cases. These we found to be useful and allow the institution to run efficiently and effectively without any interference from other arms of government.
Our meetings with some Civil Society Organizations (CSO) in Ghana has shown that they are playing critical roles in enhancing transparency and good governance as they continue to engage in public debates on issues relating to government revenue and expenditure and in some instances support various policies for national development.
What changes will you instigate in the National Assembly because of the Ghana Study Tour?
For the Auditor General of the Gambia to be more effective, I would advocate for more powers to the Auditor General so that he is more independent and be able to surcharge anyone held accountable for misuse and wastage of public funds. I would even go further to promote the creation of a legal unit with a special prosecutor to assist them on all legal matters and prosecute anyone that is found to be responsible for misuse and wastage of public funds.
I would continue to advocate for an urgent review of the Public Finance Act to specifically review laws relating to virement and impress with urgency, as there are so many inconsistencies when compared to best practices across the globe. There is also a need to have a
half yearly budget performance review by the Auditor General to the National Assembly where potential issues or wastages are highlighted and resolved before year-end.
What are the greatest challenges for the National Assembly's Public Accounts Committee in the Gambia?
Some of our challenges at the Public Accounts Committee (PAC) are the timely submission of reports by government institutions and the numerous backlogs of audited accounts dating back over four years in some instances. The fact that most of the members are new, there is a lack of capacity in terms of knowing and understanding best practices on public finance scrutiny.
What are the priorities for the National Assembly's Public Accounts Committee in the next six months to a year?
Our priority at FPAC is to clear the backlog we have in terms of audited accounts and activity reports of government institutions so that in 2019, we will deal with only 2018 reports. This will give us more time to monitor all the recommendations we have made and periodically check on their implementation.
Finally, it's the intent of FPAC to ensure we have robust laws and policies relating to public finance and eradicate all inconsistencies to strengthen the public finance management to have the desired effects on the Gambian Economy.
www.democracyspeaks.org