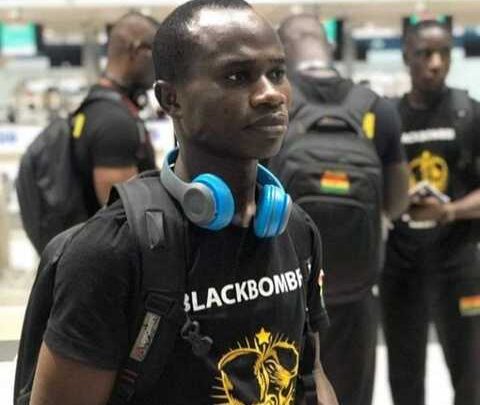 As Ghana prepares for up coming international sporting assignments like the Birmingham 2022 Commonwealth Games and African Games in 2023 which our cherished nation will host, there seems to be no current standing national boxing team with the requisite exposure, experience to excel.
After the Tokyo 2020 Olympic Games, the sole Bronze medalist, Samuel Takyi aka 'The Ring Warrior' announced his movement into the professional ranks.
Also skipper Suleimanu Tetteh who won and lost one fight at the Olympic Games in Japan may decide to do other things since serving the national amateur boxing team for almost a decade is worthwhile.
Shakur Samed, the African Games 2019 Bronze medalist who lost his first and only bout in Tokyo 2020 has not yet disclosed whether to stay in the amateur division or go pro.
With the election of a new leadership for the Ghana Amateur Boxing Federation (GABF), and Mr. Ben Quartey taking the enviable office as President, new ideas and policies may come up, hoping for better management / administration and more medals for the nation at international Games.
Since the 2016 Olympic Games in Brazil where only one boxer, Abdul Wahid Omar represented Ghana and came home empty handed, the nation has won one Bronze medal at the Commonwealth Games in 2018 in Australia by Jessie Lartey.
Our female boxers are also doing well, by training hard daily to chance upon an opportunity to showcase what they can do.
Often times they are allotted few slots, but USA based Ornella Sathoud proved they are capable when she won Bronze at the 2020 Olympic Qualifier in Dakar, Senegal, but could not make it to the Olympic Games proper.
Other girls like Faruza Osman, Sarah Apew, Ramatu Quaye, Rahman Ablorh, Manteaw Trudy, Priscilla Toffah are still training, but they lack motivation, and they can quit any time they feel like.
The Bukom Fist of Fury Amateur Boxing League seems to be put on the shelve, but I advise that it should be return to keep the amateur boxers in shape, active and ready.
Indeed the new executive of the GBF has a lot to do to equal or maintain the winning standard set by their  predecessors.
GOC Board member and SWAG Sports administrator of the year 2021, Mr. George Lamptey who lost his presidential position is seeking an International Boxing Association (IBA) post and that would be good for Ghana if he wins, because the nation and continent needs representation at that international level.
Amateur Boxing has always been the backbone and hope of the nation at international meets, so Yours Truly want to plead with the new executive of the GBF with the support of the Ghana Olympic Committee (GOC) and National Sports Authority (NSA) to be smart and plan well, taking the right directions and decisions at the right times, to ensure that they win more medals at Birmingham 2022 and Accra 2023, to make a smooth way for Paris 2024 Olympic Games .
As I write this piece, the new Black Bombers team is yet to be constituted, and they need to be camped and engaged in training programmes before the main events..
I hear there would an Individual Open to select new boxers and a National  Championship, the date, I do not know yet, but I want to advise that it is always better to prepare and plan on time, if you want to be the best.
By Yaw Osei Yeboah