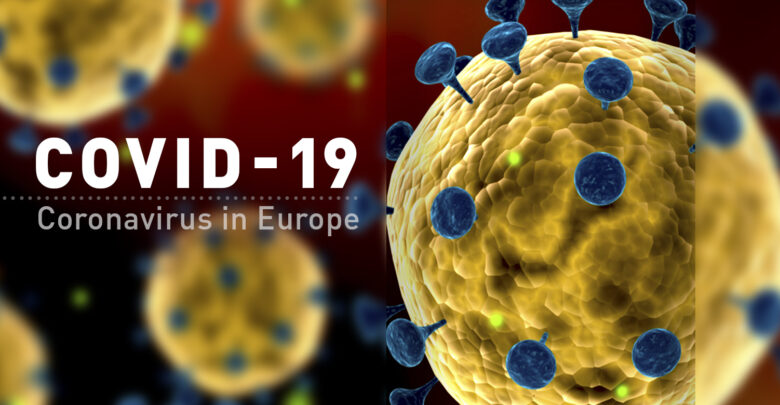 More than 800 deaths may have been avoided due to air quality improvements during lockdown across Europe. 
Strict COVID-19 lockdown policies such as workplace closures in European cities reduced levels of air pollution and the number of associated deaths, according to new estimates published in Scientific Reports.
The study compared government policies from 47 European cities from February to July 2020, and estimated the changes in pollution levels related to the number of deaths avoided during the first wave of the Covid-19 pandemic. London, Paris, Barcelona, and Milan were among the cities with the highest number of avoided deaths.
Dr Earim Chaudry, MD of men's health platform Manual said: "Although lockdown impacted virtually everybody's life in different ways,  it was beneficial for our health for more than just Covid-related reasons, and we're only really seeing the benefits now. Air quality has improved across Europe, which can help deter premature deaths from strokes, heart disease, lung cancer,  as well as asthma.
"These findings are extremely significant in helping us better understand the direct link between air quality and diseases, and what measures need to be put into place to help tackle air pollution across Europe."
With that being said, the team at Manual have listed some simple tips which can improve air quality in your home.
1.Prevent condensation 
Help prevent condensation in the home by drying your washing outside, or in a tumble drier where possible. If you can't do that, try a well-ventilated room (with the windows open) or airing cupboard. You could also consider using an extraction fan in the kitchen and bathroom. This will prevent damp and mould.
2.Vacuum regularly 
Make sure you are regularly vacuuming your home to prevent dust, this will improve the air quality in your home. You can also replace carpets with wood or laminate flooring, as this will prevent dust build-up.
Invest in an air purifier
Air purifiers are great for anyone who suffers from allergies inside the home. Placed in the most commonly used areas of the house, these devices can help capture some of the irritants that may trigger your symptoms.
4. Open the Windows
Keeping the airflow circulating around your home is one of the best ways to improve air quality. Opening the windows regularly will reduce the humidity that dust mites need to survive.
5.Avoid the air fresheners 
Air fresheners may make your home smell nice, however, they also release harmful chemicals into the air which are then breathed in. Swap to naturally fragranced or fragrance-free products, or even natural products such as vanilla sticks.
6. Keep a smoke free home
Toxic tobacco particles can linger in the air for hours, which can be hugely harmful to those suffering from asthma or other respiratory breathing problems. Lighting candles and incense sticks also emit carbon monoxide and dioxide into the air, which can also decrease the air quality in your home.
7.Tackle Mould and Mildew
Mould and mildew can lead to air quality problems, especially for those with breathing issues. Reduce the chance for mould by fixing any leaking plumbing or drainage issues, and use a damp cloth to scrub the area until it is gone.
Credit to Manual: https://www.manual.co/