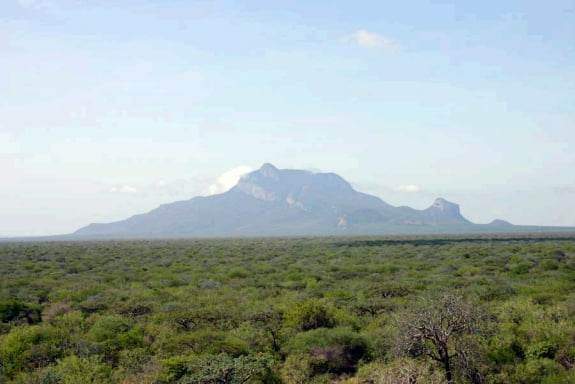 Collaboration between Wildlife Works, the community's and leading corporations, demonstrates a successful model for ending deforestation by 2030
Corporate executives and Kenyan conservationists featured in a Netflix mini-documentary gathered at the screening of the award-winning short film "Kasigau" that was held at the Curzon Soho Cinema.
Kasigau recently won Best Human and Nature Short Film at the 2022 Wildlife Conservation Film Festival. It's now available on the WeAreNetflix and AfricaonNetflix Youtube channels.
The mini-documentary, produced in a collaboration between Netflix, Freeborne Impact, Wildlife Works and Everland, is about the Wildlife Works Kasigau Corridor REDD+ project, a pioneering, community-based, wildlife-centered forest conservation project that is located in southeastern Kenya. Netflix voluntarily purchases carbon credits from the project to compensate for the impact of its unavoidable emissions.
REDD+, short for Reducing Emissions from Deforestation and forest Degradation, is a UN-envisioned climate change mitigation mechanism that enables communities and governments to secure performance-based payments from the voluntary carbon markets for emission reductions generated through effective forest protection.
As the first-ever project to issue verified REDD+ credits, Kasigau has avoided more than 20 million tCO2e to date, roughly equivalent to offsetting nearly two decades of London's rail transport emissions.
Using revenues from the sale of its carbon credits, the project protects over 200,000 hectares of dryland forest which is home to wildlife such as African elephants, lions, and Grevy's zebras.
Revenues from carbon credit sales fund social service programs co-created with the community and relieve pressure to participate in extractive activities.  These sustained services include school bursaries, access to health care, clean water, food security and improved livelihoods for a community of approximately 120,000 people.
Shola Sanni, Director of Public Policy, SSA-Netflix said, "Netflix is privileged to be one of the partners of the Wildlife Works Kasigau Corridor REDD+ project, providing financial support to the initiative through the purchase of verified carbon credits. By participating in the project, Netflix helps to reduce emissions from deforestation and forest degradation in the Kasigau Corridor, while supporting sustainable land use practices and the improvement of local communities' livelihoods. This partnership aligns with our efforts to mitigate our carbon footprint and promote sustainable business practices."
Sanni added, "Before now, Africans have had their stories told for them by others. The continent before now had been seen and perceived, narrated and interpreted through the filter of the subjective portrayal of the foreign voices telling the African story. Tropes about an Africa in need of rescuing have abounded. But this mini documentary created by Everland in partnership with Netflix showcases how leading Kenyan experts, yes, African heroes, are taking charge of their own narrative and spearheading the effort to preserve their wild spaces for future generations. It is an authentic Kenyan story of courage in the face of adversity, and Netflix is proud to be a part of its telling."
Jane Okoth, Media and Communications Officer at Wildlife Works said, "Indigenous people and local communities are the traditional guardians of the forest. The success of the Kasigau Corridor REDD+ project demonstrates that when our voices are heard, forest conservation realizes its potential as the most effective and immediate way to end deforestation."