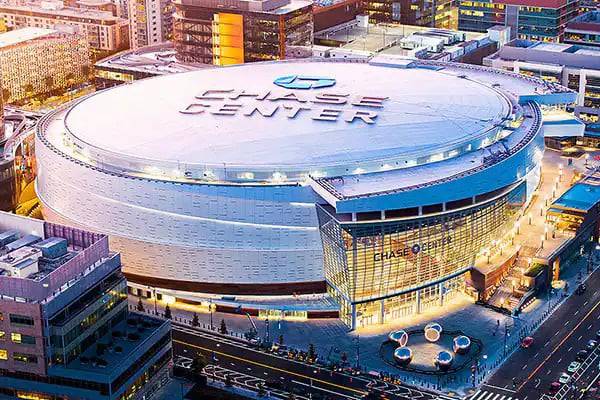 Play to Zero Playbook: Building for the Next Generation 
The Green Sports Alliance (GSA) takes a giant leap towards a greener future with the launch of another Play to Zero playbook. This impactful guide showcases a transformative approach to constructing and renovating sports and entertainment with a resolute commitment to sustainability.
"Building for the Next Generation" represents a groundbreaking consolidation of insights and best practices of the leading practitioners, organizations, and firms dedicated to pushing the boundaries of sustainable design and operations in every sports and entertainment venue.
More than just a manual on eco-conscious construction and retrofitting, this playbook issues a resounding call to consider the lasting legacy of each venue by daring to surpass perceived limitations. With an astonishing 50 mega-venues constructed in the last six years, an additional 25 in the pipeline, and a staggering $2 billion allocated for renovation projects, this playbook seeks to redefine the future of building and renovating these iconic structures.
The Playbook revolves around five key fundamentals, ranging from the concept "Green Venues are Good Investments" to the imperative "Commit Early to Excellence." Each fundamental outlines critical ideas and strategies aimed at embedding sustainability into the very DNA of these projects.
"Developed by a group of collaborators who focus on the benefits of sustainable building design, this approach addresses how design choices and climate considerations can benefit both the environment and community," said Roger McClendon, the Executive Director of Green Sports Alliance. "By embracing the resources and case studies in the Play to Zero Playbook, sports and entertainment industry leaders can lead the charge in creating a more sustainable, resilient, and responsible ecosystem for the future generations of fans, players, and operators."
The collaborative spirit of this endeavor is truly remarkable, with contributions from Populous, McKinstry, HOK, Gensler, Viridis Initiative, Aptim/Sustainable Sport Index, RWDI, EcoWorks Studio, CheckSammy, and CES Power. Furthermore, the playbook was advised and edited, by the expertise of teams from TRUE, LEED, International WELL Building Institute, International Living Future Institute, BSI, Arc Skoru, and the Ann Duffy Group.
To access, please visit: https://greensportsalliance.org/wp-content/uploads/2023/06/Building-for-the-Next-Generation-Playbook-online.pdf