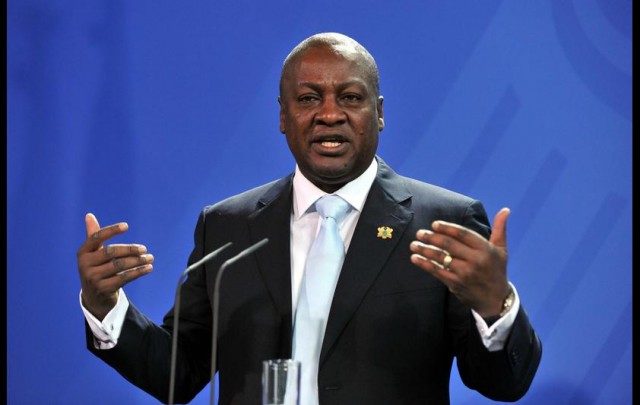 Former President John Mahama has said he is in support of calls for the removal of constitutional age restrictions for a Ghanaian to become president.
Speaking at the Commonwealth Africa Summit in London on Wednesday, Mr. Mahama said the restrictions for the presidency could be reduced to that of a parliamentary aspirant.
In my country, young people are in Parliament and contesting other positions, but not the presidency. Our constitution says you must be 40 to contest to be president. Some advocacy has started for age restriction to be removed or reduced and I support it. #CAS2018 .
— John Dramani Mahama (@JDMahama) March 14, 2018
Mr. Mahama's comments on the matter have received backing from a former Chief of Staff who served in the Kufuor administration, Kwadwo Mpiani.
Speaking to Citi News, Mr. Mpiani said the said the country may be missing out on some competent persons by limiting the pool of potential leaders.
Kwadwo Mpiani
"Let's find out why they decided on 40. Are the reasons valid? If in other places, people below 40 are able to offer themselves to be elected as Prime Ministers, Presidents and they do well, why can't we do this in Ghana? Are we depriving ourselves? Maybe there are exceptional youth in the country who can become Presidents and maybe perform well. I really don't fancy the idea of putting in this limit."
Questions remain as to how low the limit could be, but Mr. Mpiani said the electorate ought to have the ultimate say as to who should become President.
"Is it anybody who is capable of voting? Is it 18 years? Are we saying that if you are a voter, you can offer yourself to become a President? Well, maybe you can say that, then it will be left to Ghanaians to decide whether such a person is qualified to be a President or not… Why don't we leave this to the electorate or we think the electorate is not fit enough to determine who is capable of being a President? I think we should leave it to the electorate," he said.
Give voters the power
The IMANI Africa President, Franklin Cudjoe, also believes the electorate will ultimately determine whether a person is qualified to be President regardless of age.
IMANI Africa President, Franklin Cudjoe
"It is a welcome idea. Globally, we are seeing younger people who are beginning to take the mantle of leadership… Presumably, however young someone is on the campaign trail, if a person is making a lot of sense and giving practical solutions to the problems, I am sure the older voters will make the decision."
Mr. Cudjoe also noted that, a leader will also be as successful as the people he or she is surrounded by.
"A smart leader is the one who surrounds himself with smarter people to advise him or her so once you make that determination, that someone is eligible to stand and the voters allow that to happen, I'm sure the other aspects of maturity to rule will be secondary."
Citifmonline