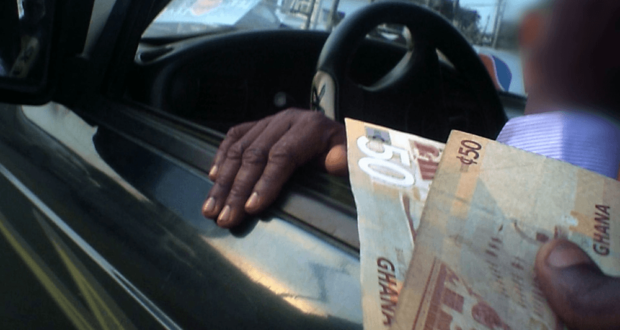 Ghana's Deputy Minister of Foreign Affairs and Regional Integration Charles Owiredu said on Thursday that the government has prioritized the fight against corruption to promote national development.
Speaking to the media ahead of the African Union (AU) Day celebration, Owiredu said the government's setting up of the national anti-corruption plan (NACAP) is expected to contextualize and mobilize efforts and resources in a bid to help prevent and fight corruption through the promotion of high ethics and integrity as well as via vigorous enforcement of applicable laws.
Also, the creation of the office of special prosecutor also speaks to the government's demonstrated effort to kick out corruption at all levels and thereby straighten the path of Ghana to its chosen destination.
"It is my sincere hope that Ghanaians as a collective will embrace government's efforts at bringing to life, the spirit behind the theme for our celebration and rededicate this memorable day to playing our role in pushing the continent to higher heights through the instrumentality of the African Union," Owiredu said.
Next Friday, May 25 marks the 55th birthday of the AU which was founded as the Organization of African Unity (OAU) in the Ethiopian capital, Addis Ababa in 1963.
The OAU was formed in the wake of the collective quest by the leaders at the time to work together in seeking the political emancipation of the African continent from the shackles of colonialism and the ills of imperialism.
Subsequently, the AU was formed in July 2001 with a shift in focus from political to social emancipation of the continent.
This year's celebration is under the theme "Winning the Fight against Corruption: A Sustainable Path to Africa's Development."
Owiredu called on Africans to be of the right mindset ad contribute their quota to interventions necessary to actualize the collective vision of the African Union (AU).
He said Ghana is therefore in tune with all the member states of the AU while it celebrates the anniversary which affords citizens the opportunity to take stock of the achievements and failures of the organization with a view to charting a path for the future, guided by wisdom and experience.
Esi Sutherland-Addy, a professor at the Institute of African Studies of the University of Ghana, urged Africans to take up the discussions and make sure that the leaders are responsive to citizens' demands to tackle corruption.
Xinhua