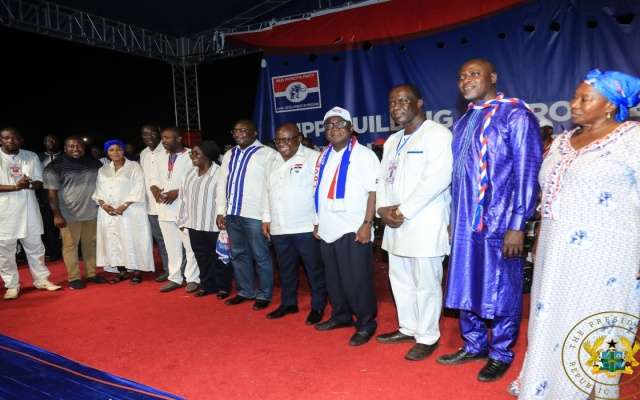 President Nana Addo Dankwa Akufo-Addo has congratulated all newly elected executives of the New Patriotic Party who were elected at the Party's National Delegates' Conference, held in Koforidua, in the Eastern region, on Saturday, 7 July, 2018.
In a statement, the president said "the Party is to be commended for the efficient and successful manner in which the election of new officers, who are to steer the affairs of the party for the next four years, was conducted. We have shown, once again, that we are the Party that has an abiding faith and belief in multi-party democracy."
Mr. Akufo-Addo added "I have, on occasion, stated that internal party contests are not about winners and losers. They are about the Party winning. In adhering to the time-honoured tradition, values and principles of the NPP, I urge all to rally in unity behind the new National Officers of our Party, and ensure that we record another famous, historic victory in the 2020 elections, so we can effect the social and economic transformation of our nation that our people require, and, thereby, help deliver progress and prosperity to them.
"I thank the officials of the Electoral Commission for their assistance in supervising the election. May God bless the NPP and us all, and bless our homeland Ghana, and make her great and strong."
Freddie Blay was on Saturday elected national chairman by delegates of the party after he beat Stephen Ntim and Dr. Amoako Baah at the Saturday polls at Koforidua in the Eastern region.The former lawmaker garnered 3,021 votes as against Ntim's 2,515. Dr Baah managed a paltry 18 votes
By Isaac Darko, pulse.com.gh