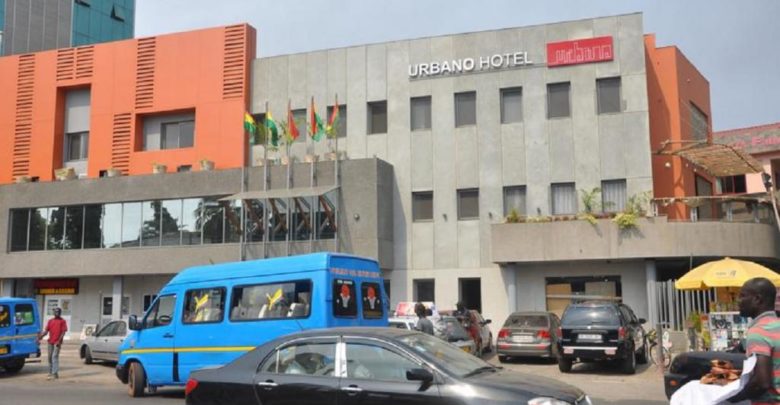 Urbano Hotel is the modern design inspired boutique hotel located in the heart of Osu, Accra's most vibrant neighbourhood designed by architect Hussein Fakhry.
With its landmark 'I love Accra' sign at the entrance, focus on design, attention to customer care, healthy food options, and coveted location surrounded by international quality grocery stores, casinos, sports bars, African craft market, and thriving nightlife, Urbano and its sister hotel, Roots Hotel Apartment are a part of the new hospitality trend in Ghana focused on affordable luxury and improved customer service that led the country to be named one of the top tourist destinations in the world.
"When we designed Urbano Hotel, we wanted to bring the concept of "New Africa" to life, an experience that fuses traditional African design and art with a cosmopolitan aesthetic and amenities that our guests are accustomed to when they travel to NY, London, or Paris or anywhere in the world. Urbano Hotel feels youthful and fresh yet a business traveller or family can still find comfort," shares Fakhry, the Managing Director of Urbano's parent company, Roots International and co-founder of Key Architectural Group who has over 22 years experience on prestigious and diversified designs and construction projects throughout the Middle East and West Africa.
It was the love and conception of urban neighbourhoods which promoted Fakhry's team to revive and refurbish what was formerly the Penta Hotel into Urbano, a modern aesthetic piece, both internally and externally to enhance the facets of Oxford Street.
Urbano Hotel features 43 rooms ranging from standard to the luxury bi-level suite and mini-apartment, a multi-functional hall with a capacity for 60, The Arabian, an indoor open courtyard, state of the art gym, The Terrace Bar, and Zaytoun Artisan Cafe featuring Middle Eastern specialities.
"Our utmost vision was to make Urbano Hotel a compelling, "must visit" destination within Accra and we complemented this objective with the mounting of the colourful "I LOVE ACCRA" installation which stretches across one side of the building to welcome every visitor to this culturally charming and vibrant neighbourhood. The millennial traveller is constantly documenting their travel experience on social media and Urbano's facade lends itself for capturing iconic images of a visit to Ghana," adds Fakhry.
"This year there has been a noted spike in travellers to Ghana due in part to Ghana Tourism Authority's Year of Return initiative and several international conferences, music festivals and celebrity-driven tours scheduled to take place in the country. We are thrilled that discerning millennial travellers from around the world are travelling to Accra for both business and pleasure and finding Urbano's eclectic style in alignment with their own sense of design, function and adventure and Osu serving as starting point to better understand the culture, dynamics and people of Ghana!"
africabusinesscommunities.com