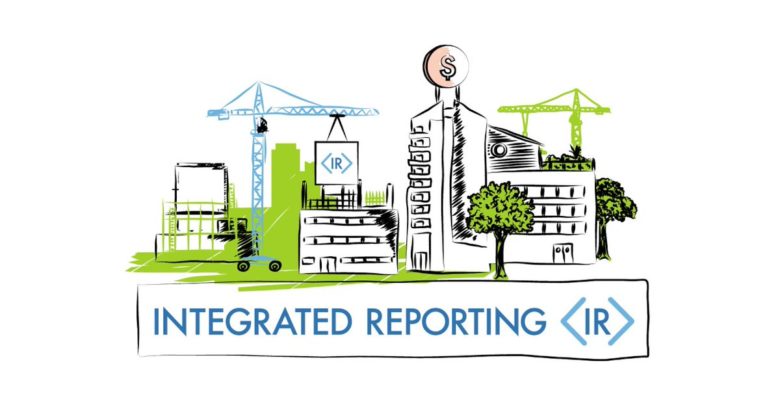 Corporate reporting in India is evolving to be more transparent and holistic driven by regulatory changes and broader stakeholder expectations. Over the past decade Indian companies have increasingly focused on investing in, managing and reporting on environmental and social aspects. In 2017 the Securities Exchange Body of India (SEBI) endorsed the voluntary adoption of integrated reporting. The increased awareness, investor expectations and perceived benefits have resulted in more than 30 companies adopting integrated reporting in India through the last financial year. Keeping with this trend, multiple integrated reporting focused events and panel discussions were organized in the first quarter of 2019.
Directors' Symposium on integrated reporting, January 2019
The Institute of Directors (IOD) jointly with its strategic partner ACCA and in collaboration with the IIRC network organized the 'Directors' Symposium on Integrated Reporting' on 15 January 2019. It featured keynote speeches from Ms. Helen BrandOBE, Chief Executive, ACCA and Mr. U.K. Sinha, Former Chairman, SEBI. Ms. Brand stated that the core purpose of reporting was to provide an insight on strategic thinking and leadership and communication of the business model is a key aspect of showing investors how the company creates value.  Mr. Sinha pointed out that the regulatory landscape in India had evolved over the last few years to encourage good governance and meaningful reporting and that there is now even a bigger push towards long term thinking and sustainable development in business. The symposium featured a moderated discussion and an informative Q&A session on benefits of an integrated report. Read more at IOD online.
ICAI Awards for Excellence in Financial Reporting, February 2019
The Institute of Chartered Accountants of India (ICAI) has been organizing the annual competition 'ICAI Awards for Excellence in Financial Reporting' since 1958. It is aimed at improving the financial reporting system and to encourage companies to achieve excellence in preparation and presentation of financial information. In FY 19 ICAI added 'Integrated Reporting' as an award category keeping in mind the new emerging trends in global reporting. The awards presentation ceremony was preceded by workshops and observations on the quality of reports of participating companies. Mr. Rakesh Agarwal, Vice President of Finance, Reliance Industries led a technical presentation on integrated reporting. He acknowledged the efforts of first time reporters, shared good practices, encouraged companies to move beyond design and focus on improving the quality of reports.
Integrated reporting: A Tool for Financial Stability & Sustainable Development, March 2019
Celebrating 25 years of engagement in India, Deakin University, Australia in association with the Indian School of Business with KPMG India as consulting partner organised an international seminar on integrated reporting on 12 March 2019 in New Delhi, India. It featured multiple panel discussions on 'Why and how of integrated reporting'; 'Evolution of integrated reporting' and 'Insights from adopters'. Key speakers were Professor Mike Ewing, Executive Dean, Faculty of Business and Law, Deakin University, Mr John Stanhope, Chancellor, Deakin University and Vice – Chair, International Integrated Reporting Council (IIRC), Mr U K Sinha, Former Chairman, SEBI & IIRC Board Member, Mr Michael Bray, KPMG Fellow in Integrated Reporting, Deakin University and IIRC Board member. Academic and research perspective on integrated reporting was shared by Professor Sanjay Kallapur, Deputy Dean, Indian School of Business and Associate Professor Luckmika Perera, Faculty of Business and Law, Deakin University. Ms Vrushali Gaud, IIRC Associate, Mr Pankaj Tewari, Senior Vice President & Group Company Secretary, Bharti Airtel Limited and Mr. Anil Sharma, Chief Financial Officer, Havells India, shared insights into the corporate implementation and way forward. The seminar highlighted the need to move to a multi-disciplinary approach to improve the quality, impact and evolution of reports. Read more at Deakin University (India).
integratedreporting.org