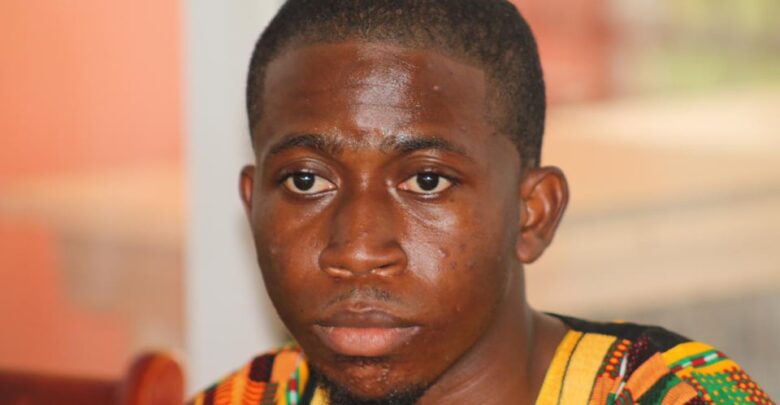 By Dela Ahiawor (Climate Journalist)                           
Climate Change Africa Opportunities (CCAO) a pan-African non -profit organization headquartered in Kinshasa, Congo has named Mr. Ezekiel Nyanfor, a prominent young Liberian climate activist as one of its nominees for the 2020 "Young Green Ambassadors for Climate in Africa Programme.
 Mr. Ezekiel Nyanfor who is also the founder and Executive Director of the Liberian Youth for Climate Actions, LYCA is among 1,084 nominees selected out of a total of 14,300 accross Africa. In an electronic mail dated December, 8, 2020 to nominees, CCAO stated: "CCAO takes this opportunity to congratulate and welcome all nominees to our CCAO network."
Asked about the reason for his nomination? Mr. Nyanfor said: "I believe that I was nominated because of the works I am doing for Africa and mother earth as it relates to climate change. No matter the little work you do for nature, she will recognize you someday and she's proud of you."
Speaking on how he got involved in Climate activism, Mr. Ezekiel Nyanfor said: "Mother Earth have called me. Every day and night I feel and hear her voice inside of me telling me that my life and the life of present and future generation depends on you. Don't forsake me."

About Young Green Ambassadors for Climate in Africa Programme
The Young  Green Ambassador for the climate in Africa " program is a very competitive and selective pan-African program set up by CCAO, which aims to identify, encourage, promote and network young exemplary climate activists in  Africa in order to support them and encourage them to remain proactive on the global imperative of combating climate change.
About Climate change Africa Opportunities (CCAO)
Climate Change Africa Opportunities (CCAO) is a pan-African and indigenous non-profit organization specializing in the design, implementation, monitoring and evaluation of modern and indigenous climate change resilient programs, projects, initiatives and approaches in Africa. We support and accompany young green entrepreneurs, women and indigenous populations carrying knowledge (traditional and or modern), new ideas and initiatives offering and or likely to offer services, indigenous and or technological solutions that are innovative and beneficial to improve the resilience of indigenous and local communities in Africa.
Follow Dela Ahiawor @DAhiawor
www.delreport.com