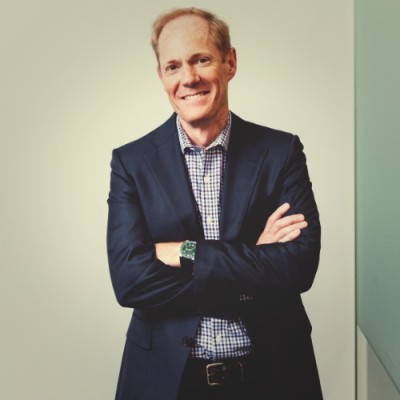 Chapman Freeborn, the global air charter specialist and part of Avia Solutions Group, has appointed David McCown as President of the Americas.
David brings 26 years of experience in the aviation industry to Chapman Freeborn, having started in 1996 when he launched the world's first online reservation system for the private jet industry. He joins Chapman Freeborn following a 17-year career at Air Partner, where he was President of Air Partner Americas.
As President of Americas at Chapman Freeborn, David's role is to create a high performing and engaged region, whilst leading people and commercial growth and supporting brokers, managers and colleagues across the Americas.
David said:
"Chapman Freeborn has a long history of strength in the global aviation industry driven by a highly experienced and capable team.  Now, with the backing of the Avia Solutions Group, Chapman Freeborn is positioned to take its business to the next level.  I am very excited and look forward to being part of this effort to drive rapid growth and make Chapman Freeborn the employer of choice in the private aviation industry."
David will report into Group Chief Executive Officer, Eric Erbacher.
Eric comments:
"I am delighted to welcome David to Chapman Freeborn. With almost three decades' experience in the aviation industry behind him, I know he will be a credit to our company and will undoubtedly take our presence in the Americas region to the next level. I wish David every success in his new role and look forward to working with him."
In his free time David enjoys spending time with his family and friends, travelling, mountain biking and skiing.
The Chapman Freeborn group was established in the UK in 1973. The company has offices worldwide including North America, Europe, Africa, Asia and Australia. In the cargo market, Chapman Freeborn Airchartering specialises in the charter and lease of aircraft for a wide-ranging customer base, including freight forwarders, multinational corporations, governments, humanitarian agencies and a host of industries around the globe.
In addition to freight services, Chapman Freeborn offers specialist passenger services including private jet charters for executive travel and large aircraft for crew rotations and international group travel. As well as On Board Courier services.
Chapman Freeborn is a family member of Avia Solutions Group, a leading global aerospace services group with almost 100 offices and production stations providing aviation services and solutions worldwide. Avia Solutions Group unites a team of more than 7000 professionals, providing state-of-the-art solutions to the aviation industry and beyond.