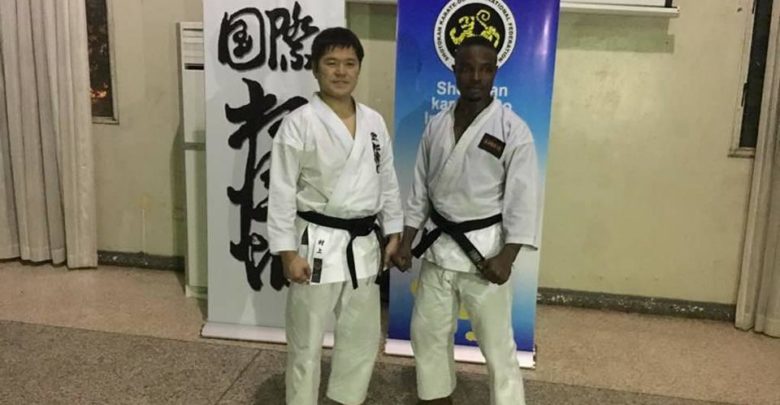 By Sammy Heywood Okine
The United Federation of Martial Arts (UFMA) and the Hatian Mixed Martial Arts (HMMA) in collaboration with Blackhill Martial Arts Academy (BMAA) presents the first ever Martial Arts Seminar in Accra, Ghana.
The seminar will feature various styles of Martial Arts: Karate-Do, Taekwondo, Judo, Ninjustu, JKD, Ju-jistu, MMA, Kickboxing etc and also belt tests which would be conducted by Hanshi Mario.
The event is being hosted by Sensi Abraham Nii Odoi Kpobi founder of the Blackhill Martial Arts Academy in Accra, director and representative of the UFMA in Ghana and grandmaster Hanshi Mario Arthur of the UFMA and Hatian Mixed Martial Arts (HMMA), he is also founder/chairman of WUKU for Caribean.
According to Sensi Kpobi, the programme would take place at the YWCA main hall/auditorium at Asylum Down on Saturday April 28 from 10am to 5pm and Sunday April 29 from 2pm to 6pm.
He said the event is open to all martial artists and those who are interested in martial arts especially students and security agents.
All martial artists can contact 233 243 072373 / 233 502 602971 / 233 579 330092 for registration.
www.delreport.com