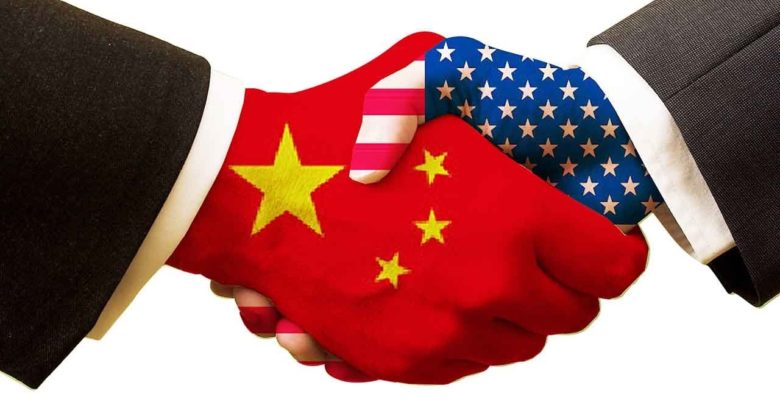 China has invited the US's top bankers to a quickly arranged gathering in Beijing to discuss relations between the two countries, as US President Donald Trump threatens punitive tariffs on all Chinese exports to America, the Financial Times reported.
Officials from the ruling Chinese Communist Party asked the heads of Wall Street's leading financial institutions to a Sept 16 event that will include a "China-U.S. Financial Roundtable" and a meeting with Chinese Vice President Wang Qishan, the newspaper said, citing three unidentified people briefed on the matter.
Chinese officials hope the group could meet every six months and advise Beijing on financial and economic reforms, according to the report.
The new group would be headed by former People's Bank of China Governor Zhou Xiaochuan and John Thornton, chair of mining group Barrick Gold Corp., the FT said.
The executives were invited by Fang Xinghai, a vice-chairman at China's securities regulator, who has led Beijing's efforts to avoid a full-blown trade war with Trump. The invited executives include former US Treasury Secretary Hank Paulson; Blackstone Group LP Chairman Stephen Schwarzman; the heads of Citigroup Inc., Goldman Sachs Group Inc., JPMorgan Chase & Co. and Morgan Stanley, the newspaper said.
Chinese representatives are set to include Yi Gang, Zhou's successor at the PBOC; banking and insurance regulator Guo Shuqing; and Liao Min, a finance vice-minister.It's unclear who will attend, since the event was thrown together at short notice, the FT said. Confirmed are Blackstone President Jon Gray and Goldman investment banking co-head John Waldron. Paulson will not attend, according to the report.
Source: Financial Times